Alabama

Arizona

Kingman, AZ

Phoenix, AZ

Tucson, AZ

Arkansas

Conway, AR

West Memphis, AR

California

Bakersfield, CA

Fillmore, CA

Fresno, CA

Gilroy, CA

Lakeside, CA

Live Oak, CA

Lodi, CA

Petaluma, CA

Redlands, CA

Santa Maria, CA

Colorado

Colorado Springs, CO

Denver, CO

Fort Collins, CO

Grand Junction, CO

Florida

Georgia

Idaho

Idaho Falls, ID

Nampa, ID

Post Falls, ID

Twin Falls, ID

Indiana

Iowa

Kansas

Kentucky

Louisiana

Minnesota

Missouri

Blue Springs, MO

Saint Louis, MO

Springfield, MO

Montana

Nebraska

Nevada

New Mexico

North Carolina

Ohio

Akron, OH

Cincinnati, OH

Columbus, OH

Oklahoma

Oklahoma City, OK

Tulsa, OK

Oregon

Eugene, OR

Medford, OR

Pendleton, OR

Portland, OR

Redmond, OR

Salem, OR

Pennsylvania

Hershey, PA

Morgantown, PA

Pittsburgh North, PA

Tennessee

Bristol, TN

Chattanooga, TN

Lebanon, TN

Texas

Beaumont, TX

College Station, TX

El Paso, TX

Ft Worth, TX

Houston, TX

Killeen, TX

San Marcos, TX

Utah

Virginia

Norfolk, VA

Roanoke, VA

Warrenton, VA

Washington

Chehalis, WA

Marysville, WA

Tacoma, WA

West Virginia

Wisconsin

Appleton, WI

Milwaukee, WI

Wyoming
Installs - Service - Repairs
If you need service for your trailer, please call 877-850-7587 or schedule an appointment today.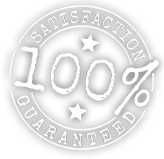 Our Trailer Experts Specialize In:
Fender repair/ replacement

Aluminum skin repair

Wheel bearing replacement

Electrical wiring and lighting issues

Tire replacement

Tongue jack repairs

Roof leaks

Cap replacement

Interior flooring repair

Interior walls repair

Brake adjustments

Leaf spring repair/ replacement

Spring assist repair/ replacement

Stone guard replacement

Trailer Repair and Service
You depend on your trailer to provide impressive strength and dependable performance. With trailer repair and service done by the experts, you can continue to use your trailer on the job site, an outdoor adventure, or wherever you travel next.
When you need services, our TrailersPlus locations are staffed with trained technicians and the right tools and technology. You can easily schedule an appointment with us online.
Why Choose TrailersPlus for Trailer Repair and Service?
Your trailer deserves personalized service and repairs from a team that understands how to care for it properly. Our technicians are factory-trained and -certified, meaning they have the knowledge to ensure your trailer is running smoothly.
Customer satisfaction is always our first priority. Whether you need to purchase reliable parts, or your trailer needs expert services, you can count on our team to get the job done. With 80 locations across the country, you can find an expert service center near you.
What Do Our Experts Specialize in?
From safety inspections to routine maintenance, you can trust our service center to support your trailer. Our technicians specialize in several services for trailers purchased at our dealership, including:
Service
Throughout its life, your trailer will need routine services to support its performance. Our technicians can perform tire replacements, brake adjustments, cap replacements, and more. As we service your trailer, we take the time to ensure everything is working as it should and can stay safe on the road.
Repair
Our technicians specialize in any repairs your trailer may need after some time on the road. Repair services may include:
Wheel Bearing Replacement
Electrical Repair
Suspension Repair
Cargo Floor, Wall, and Roof Repair
Parts Installations
Sometimes, your trailer may need a part replacement, or you may want to personalize it with a new accessory. When you need parts or accessories, you want to choose the right kind for your trailer. That's why we carry authentic parts, accessories, and cargo management tools that are made to fit and support your TrailersPlus trailer.
Additionally, our technicians can install the parts or accessories you purchase, so you can confidently hit the road with functional parts.
Certified Trailer Inspections
Your trailer needs to be safe and road-ready, whether you're heading out on a quick job or a long journey across unpredictable roads. To make sure everything is safe and working as it should, our technicians can provide a 40-point certified inspection to identify any potential issues.
Any purchase from TrailersPlus includes a certified trailer inspection at 12 and 24 months to add peace of mind as you head out with your new trailer.
Schedule Trailer Repair and Service Today
As the largest independent trailer dealership in the United States, TrailersPlus is dedicated to helping you care for your trailer. If you need service for your Interstate or Carry-On trailer, contact our technicians or schedule an appointment online today.
BOOK SERVICE APPOINTMENT
Enter your zip code below to find your nearest store locations or select your preferred store from the dropdown.
During your drop-off appointment, we will discuss the service(s) you would like performed. In the days following, we will perform a Certified Trailer Inspection to ensure that the trailer is in acceptable condition to perform the requested service. We will then call you to confirm the next steps.
Once service is completed, a separate appointment will be established to schedule your trailer pick-up.
Select store location from the dropdown:
-OR-
Please select your type of service
Please select a date and time to drop off your trailer
Select your type of service from the dropdown:
BOOK SERVICE APPOINTMENT
Confirm Appointment For: