Alabama

Arizona

Kingman, AZ

Phoenix, AZ

Tucson, AZ

Arkansas

Conway, AR

West Memphis, AR

California

Bakersfield, CA

Fillmore, CA

Fresno, CA

Gilroy, CA

Lakeside, CA

Live Oak, CA

Lodi, CA

Petaluma, CA

Redlands, CA

Santa Maria, CA

Colorado

Colorado Springs, CO

Denver, CO

Fort Collins, CO

Grand Junction, CO

Florida

Georgia

Idaho

Idaho Falls, ID

Nampa, ID

Post Falls, ID

Twin Falls, ID

Indiana

Iowa

Kansas

Kentucky

Louisiana

Minnesota

Missouri

Blue Springs, MO

Saint Louis, MO

Springfield, MO

Montana

Nebraska

Nevada

New Mexico

North Carolina

Ohio

Akron, OH

Cincinnati, OH

Columbus, OH

Oklahoma

Oklahoma City, OK

Tulsa, OK

Oregon

Eugene, OR

Medford, OR

Pendleton, OR

Portland, OR

Redmond, OR

Salem, OR

Pennsylvania

Hershey, PA

Morgantown, PA

Pittsburgh North, PA

Tennessee

Bristol, TN

Chattanooga, TN

Lebanon, TN

Texas

Beaumont, TX

College Station, TX

El Paso, TX

Ft Worth, TX

Houston, TX

Killeen, TX

San Marcos, TX

Utah

Virginia

Norfolk, VA

Roanoke, VA

Warrenton, VA

Washington

Chehalis, WA

Marysville, WA

Tacoma, WA

West Virginia

Wisconsin

Appleton, WI

Milwaukee, WI

Wyoming
From enclosed to dump and utility trailers, TrailersPlus offers a wide range of trailers with your business in mind. Focusing on total cost of ownership (TCO), we want to ensure your fleet of trailers is set up perfectly. Whether you are outfitting a new crew or need a complete custom solution for your business, we're behind you all the way.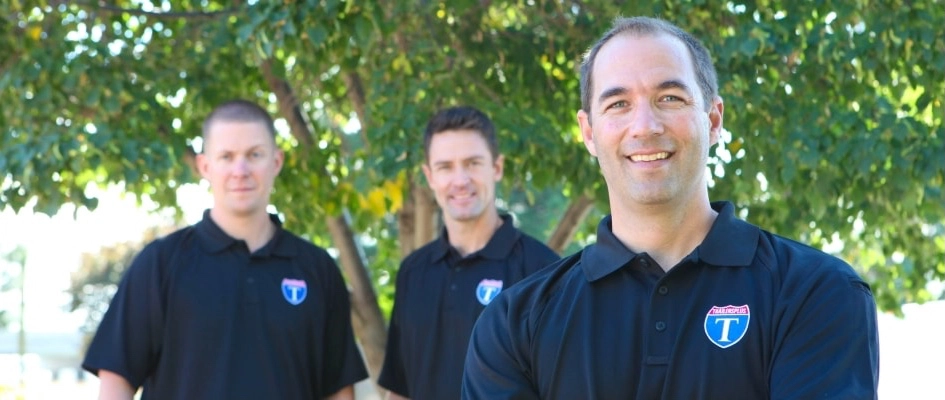 Why Choose Us
We at TrailersPlus bring unique capabilities in that we are both a manufacturer and distributor. This means:
We have nationwide distribution and coverage across 81 stores.
We have direct communication with manufacturing.
We focus on TCO and have the experience to consult. We are not afraid to tell you no on an idea and offer a better solution.
We offer great manufacturer-discounted pricing everyday.
Case Studies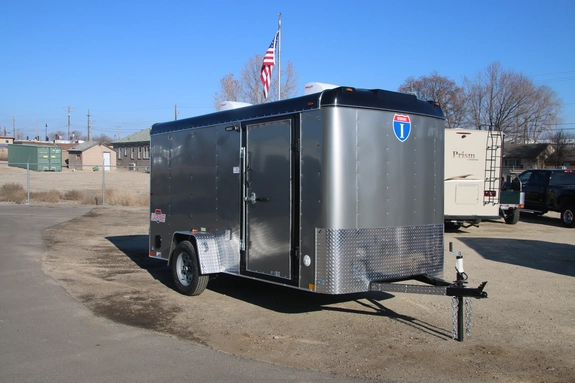 This client needed a fleet of trailers for disaster relief. With a request for a fleet of 6x12 and 7x14 LoadRunner and Pro Series trailers optioned with vents, a 12v package and generator hookup, we were able to turn this order around in a tight timeline to meet needs. These trailers are now stationed around the country awaiting deployment for water and relief transportation in areas of natural disaster.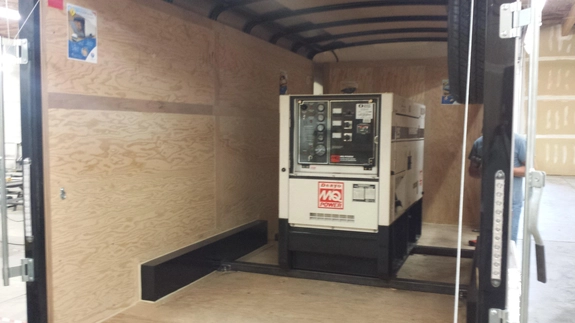 This client transports sustainable fogging machines and generators across the country and internationally. With a need for special bracing to haul a heavy Denyo generator from site to site as well as withstand long distance travel, this client orders between 5 and 20 trailers per year for needs in Chile, South America.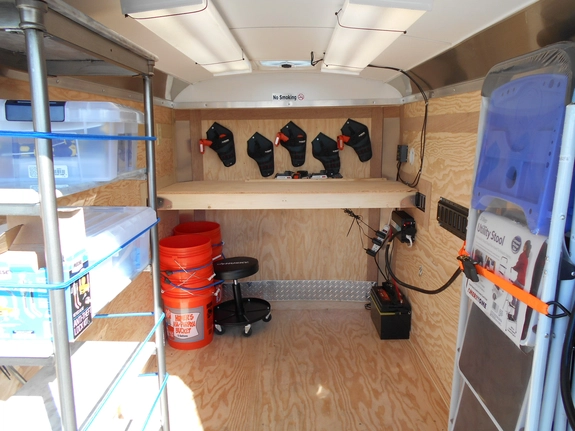 This client had a specific need for a fleet of 6x10 trailers for quick response to emergencies. For this fleet we installed a workbench, etrack, overhead lighting, and a 12v package to be sustainable off-grid and on the move.
Learn More About Our Trailers
Fleet Trailers at TrailersPlus
Have you been thinking of upgrading your business with a fleet of trailers that are customized to meet your exact needs? Turn to TrailersPlus for all your fleet trailer sales essentials. We offer a wide range of enclosed, utility and dump trailers that can be used for everything from construction and landscaping projects to mobile storage and more. And because we make focusing on total cost of ownership (TCO) a top priority, you can rest easy knowing that we'll work with you to ensure your trailer fleet is set up perfectly. Learn more about everything we can do for your business when you stop by one of our nearby trailer dealers!
Customize Your Trailer Fleet
Each TrailersPlus location provides an expansive selection of trailer types and sizes. Our equipment and utility trailers are ideal for transporting bulky equipment across town or around the worksite, while our dump trailers are perfect for moving loose dirt and gravel. We also have enclosed trailers for sale that make it easy to safely store your cargo. Need a custom trailer solution for your business? We're behind you all the way. We'll work with you to create a custom fleet of trailers that are specifically designed to meet your business or project needs. Not sure exactly about what your jobs demand? We can workshop ideas with you to find the perfect solution.
Ready to get started? Fill out our online form to tell us about your project! We'll follow up with you with further details about how to turn your fleet trailer ideas into reality. Plus, our fleet trailer company can also help you review trailer financing options.
For over 20 years, TrailersPlus has been dedicated to providing premier trailers, parts and services nationwide.
For over 20 years, TrailersPlus has been dedicated to providing premier trailers, parts and services nationwide. We have 73 locations across the country, offering the largest selection and 100 trailers at every store. We focus on delivering the highest quality trailers and the best customer service in industry.
Why Wait? Text 5408893533 or Chat With Us Now!