Tell Us About Your Custom Trailer Needs
Do you have a custom trailer idea in mind? Call (877) 850-7587 now or let us know the details here and we will be in touch within 2 business days.
7-ft Wide Trailers for Sale
We're proud to offer Carry-On equipment trailers that are fit for both work and play. Our 7-feet wide trailers can easily accommodate larger equipment as well as ATVs and UTVs. Every equipment trailer for sale on our lot is built to TrailersPlus specifications and features a commercial-strength wood deck. Their open design makes it easy to load up with a forklift, while rear ramps provide additional access.
Features of 7' Wide Equipment Trailers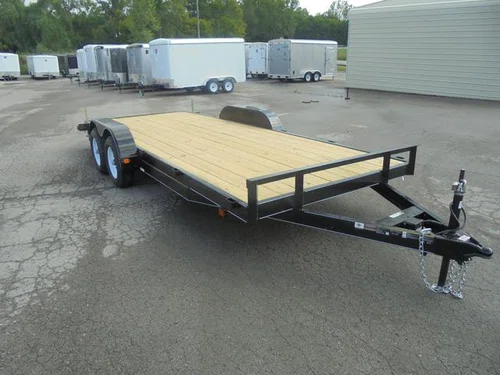 Built to TrailersPlus Specifications
All Interstate trailers are built with the highest standard of quality and durability. Period. We maintain that standard for all trailers we sell, so when we partnered with Carry-On to distribute 7' wide equipment trailers we had them ensure our standard of quality.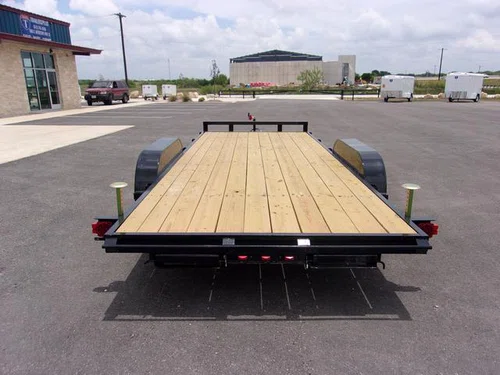 Commercial Strength Wood Deck
Built to withstand the test of durability and to handle all your transportation needs, our commercial strength wood decks are designed with your equipment in mind. Drive with peace of mind knowing that your cargo is safe and secure on your 7' wide equipment trailer.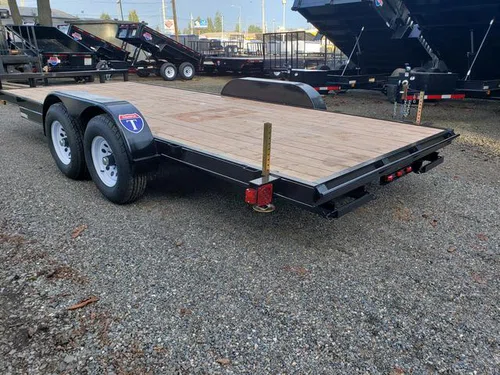 Open Design
Our 7' wide equipment trailers feature an open design without side rails to accommodate wider loads, loading and unloading pallets with forklifts, and equipment that would be difficult to exit with fixed sides, such as vehicles with doors.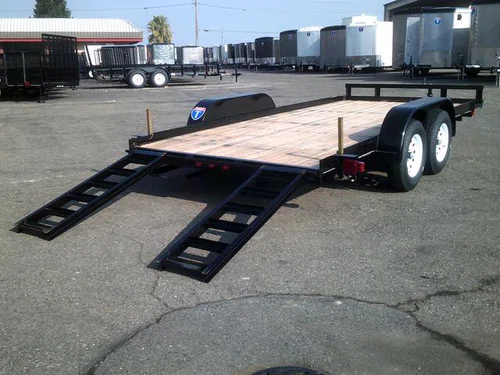 Rear Ramps
Load and unload your equipment with our rear ramps, optioned either to be stored underneath the trailer or pivoted upward and locked into a vertical position.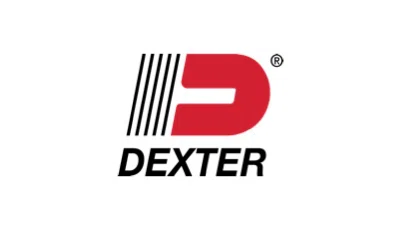 Dexter Spring Axles
All Carry-On 7' wide equipment trailers are equipped with American-Made Dexter Axles, the quality leader in the industry for over 50 years. Our trailers are constructed with heavy duty leaf springs that provide superior durability and handling.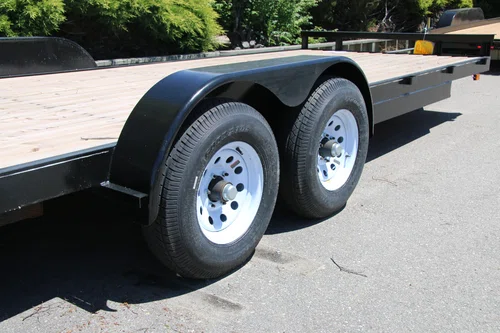 Radial Tires
Our 7' wide equipment trailers with a 12k or higher rating come equipped with radial tires. They provide a longer life and increased fuel mileage when compared to bias ply tires. Not only that, but radial tires are much less prone to blowouts. In line with Interstate's legendary durability, we want our trailers to get you to and from the job with zero hassle, and we are willing to go the extra mile.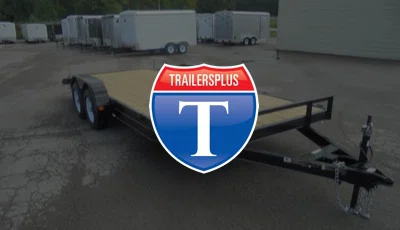 Warranty
All Carry-On 7' wide equipment trailers come with a 1-year material and workmanship warranty.
For over 20 years, TrailersPlus has been dedicated to providing premier trailers, parts and services nationwide.
For over 20 years, TrailersPlus has been dedicated to providing premier trailers, parts and services nationwide. We have 73 locations across the country. offering the largest selection and 100 trailers at every store. We focus on delivering the highest quality trailers and the best customer service in industry.