Alabama

Arizona

Kingman, AZ

Phoenix, AZ

Tucson, AZ

Arkansas

Conway, AR

West Memphis, AR

California

Bakersfield, CA

Fillmore, CA

Fresno, CA

Gilroy, CA

Lakeside, CA

Live Oak, CA

Lodi, CA

Petaluma, CA

Redlands, CA

Santa Maria, CA

Colorado

Colorado Springs, CO

Denver, CO

Fort Collins, CO

Grand Junction, CO

Florida

Georgia

Idaho

Idaho Falls, ID

Nampa, ID

Post Falls, ID

Twin Falls, ID

Indiana

Iowa

Kansas

Kentucky

Louisiana

Minnesota

Missouri

Blue Springs, MO

Saint Louis, MO

Springfield, MO

Montana

Nebraska

Nevada

New Mexico

North Carolina

Ohio

Akron, OH

Cincinnati, OH

Columbus, OH

Oklahoma

Oklahoma City, OK

Tulsa, OK

Oregon

Eugene, OR

Medford, OR

Pendleton, OR

Portland, OR

Redmond, OR

Salem, OR

Pennsylvania

Hershey, PA

Morgantown, PA

Pittsburgh North, PA

Tennessee

Bristol, TN

Chattanooga, TN

Lebanon, TN

Texas

Beaumont, TX

College Station, TX

El Paso, TX

Ft Worth, TX

Houston, TX

Killeen, TX

San Marcos, TX

Utah

Virginia

Norfolk, VA

Roanoke, VA

Warrenton, VA

Washington

Chehalis, WA

Marysville, WA

Tacoma, WA

West Virginia

Wisconsin

Appleton, WI

Milwaukee, WI

Wyoming
The nation's largest trailer dealer is excited to announce the opening of its 80th store in Tampa, Florida! TP Tampa is TrailersPlus' second store in the Florida market and just one of the many new locations opening in 2023. We can't wait to see all the amazing accomplishments that our Tampa team will achieve!
TrailersPlus carries a wide variety of trailers, and their knowledgeable staff is always ready and willing to help meet the needs of every customer. With assistance available in both English and Spanish, TrailersPlus guarantees exceptional service for all of its customers. As their name implies, TrailersPlus offers so much more than just trailers; they also offer parts, services, and repairs for all trailer makes and models. The community of Tampa now has an accredited and exceptional place to find quality trailers, a wide variety of parts, and expert advice and service. Proudly made in the USA, TrailersPlus inventory is built using 95% American-made products. Because of this, TrailersPlus ensures both the highest quality trailer at the lowest possible price.
Michael Snow, CEO of TrailersPlus, commented "TrailersPlus is excited to open a new store in Tampa, Florida. We look forward to becoming an active member of the Tampa community and building a presence as the local trailer dealership. Customers searching for a trailer will now have a local TrailersPlus dealership in the Tampa area."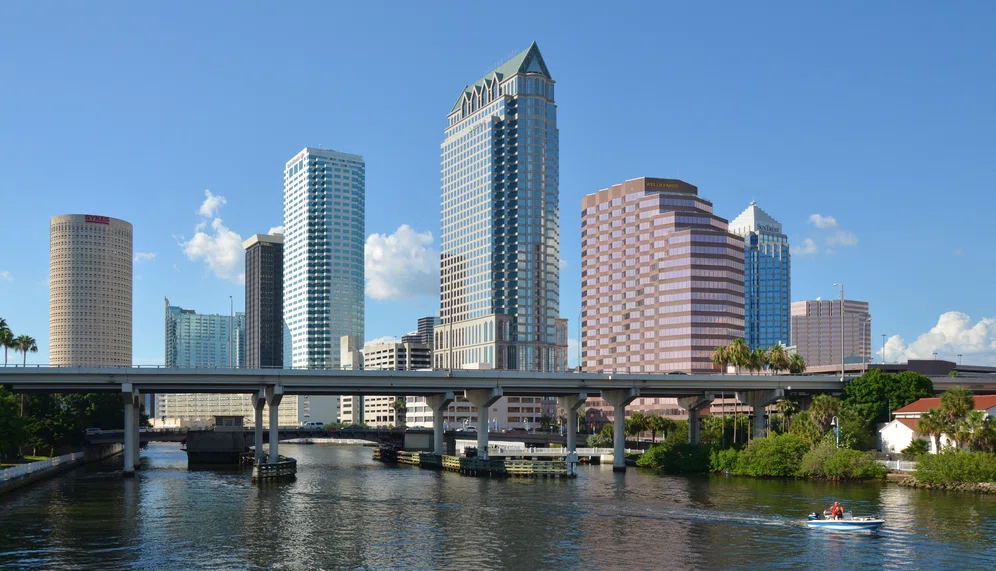 TrailersPlus is committed to providing both the best trailers and customer service throughout the nation. Through specializations in enclosed, utility, car hauler, dump, and heavy equipment trailers, there is bound to be a trailer to suit everyone's needs. With stores all across the country, TrailersPlus is dedicated to delivering the same quality and service regardless of location. Beyond their commitment to providing exceptional service at every store, TrailersPlus also offers a nationwide warranty as well as safety and performance inspections on every trailer. It is TrailersPlus' mission to ensure customers feel confident when purchasing trailers, parts, and services from every location.
The new store is located at 6852 W Hillsborough Ave, Tampa, FL 33634. It is open from 9:30 am - 4:30 pm Tuesday - Saturday.
TrailersPlus is always looking to employ local talent. If you are interested in starting a career where growth and development are endless, then apply today! More information on open positions can be found at https://www.trailersplus.com/careers/.
Find out more about TrailersPlus inventory and offers by visiting their website at https://www.trailersplus.com.
Do you have any trailer questions?
Please call us at 877-850-7587 to discuss!