Tell Us About Your Custom Trailer Needs
Do you have a custom trailer idea in mind? Call (877) 850-7587 now or let us know the details here and we will be in touch within 2 business days.
Our Custom Trailer Work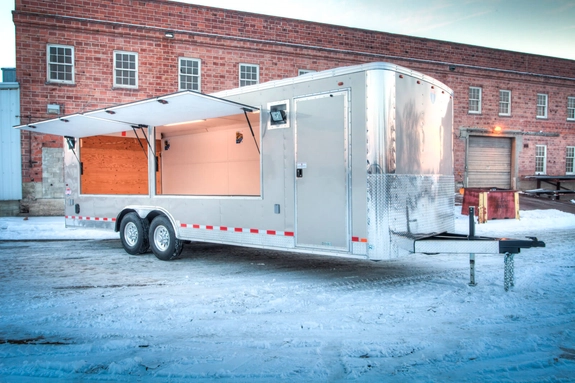 Open-Platform Food Concession Trailer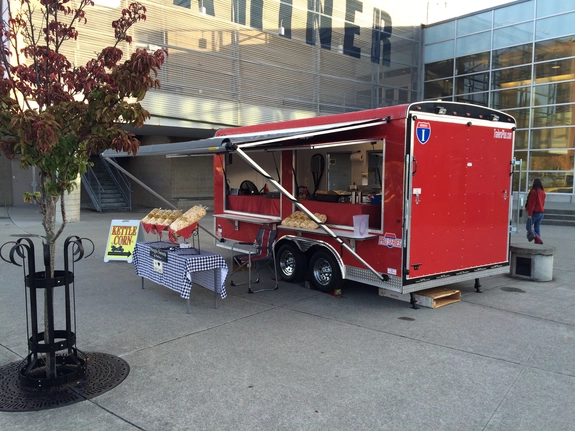 Kettle Corn Concession Trailer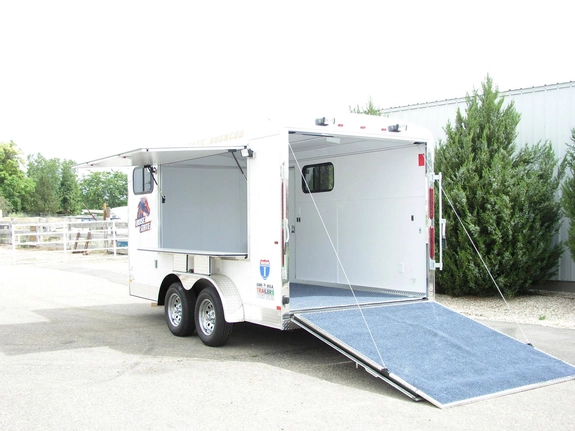 Tailgater Trailer
Our Most Popular Options: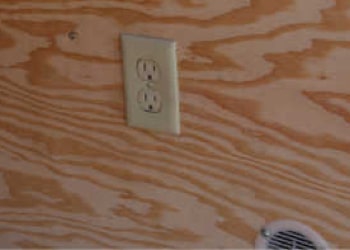 110V Package
A complete package with lighting, wall switch, outlets, and a panel box with lifeline and hatch.Includes:(2) 4' Fluorescent Lights with Wall Switch(2) Interior Outlets(1) External GFI Outlet 110V Panel Box w/ Lifeline and lifeline hatch*Requires a ceiling liner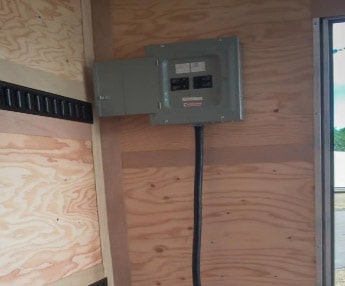 50 AMP Panel, Lifeline and Hatch
Get started by adding power to your trailer with a 50 AMP panel.Includes:50 AMP Panel Box36' Lifeline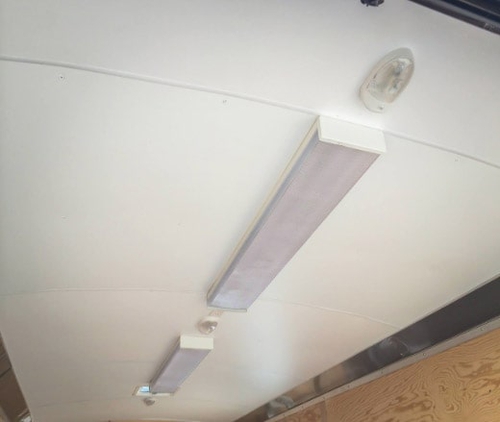 4' Fluorescent Lights
Illuminates the entire inside of your trailer!*Requires 110V power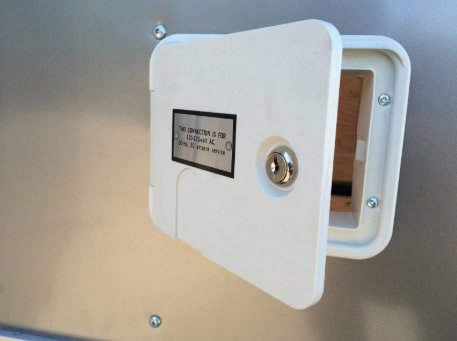 50 AMP Lifeline Door/Hatch
Add a 50 AMP lifeline door/hatch for easy access inside and out of the trailer.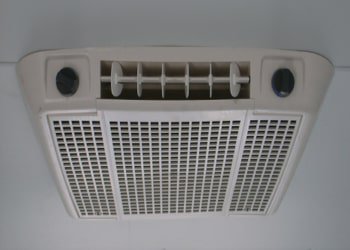 Air Conditioning Unit
Beat the heat at the racetrack or your campsite with a 15,000 BTU A/C unit. Insulation is available as an option.*Requires a ceiling liner and 110V power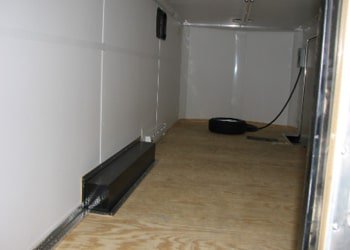 4' Baseboard Heater
No need for a jacket with a 4' baseboard heater. Extend your camping season or take the edge off before a day of riding on the trails.*Requires 110V power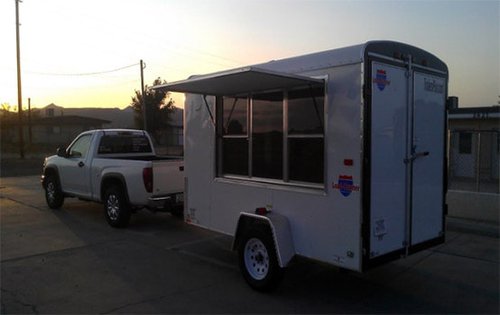 Concession Door with Window
Perfect for the vendor, this 74"x40" concession door includes 2 slider windows for easy access to the outside.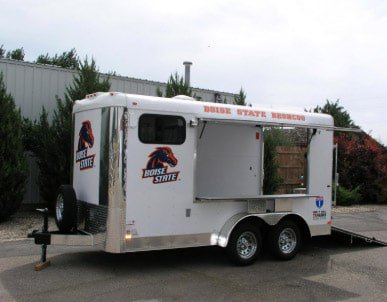 Awning Door
Turn your trailer into a vending truck with an awning door installation! Providing overhead cover to block from the sun and giving access to the inside of the trailer, this installation is great for ticket sales, gear rentals, or food vending.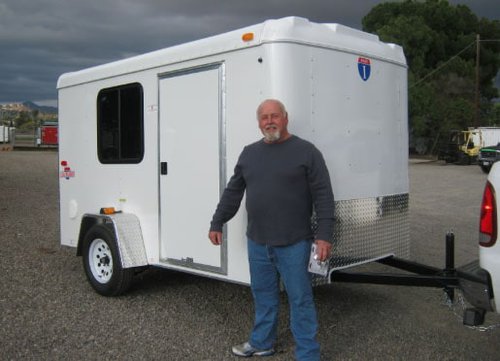 Windows
Are you using your trailer as a camper or would just like some extra lighting? We install both 15" W x 30" L and 30" W x 30" L windows. Just specify placement, and we will get it inserted.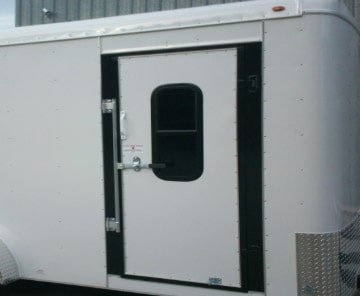 Window in Cam Door
You can have a window installed in a side door, providing the door is cam style (non-RV door). This window is 12" W x 30" L and is installed vertically.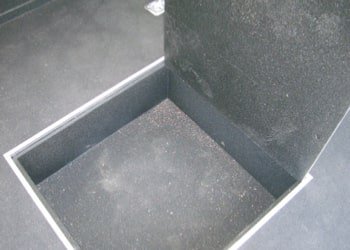 Spare Tire Compartment
A recessed spare tire compartment in the floor not only gives a seamless design, but allows for you to store material or build shelving on all other walls of the trailer without having to worry about your spare tire placement. This compartment is 33" x 33".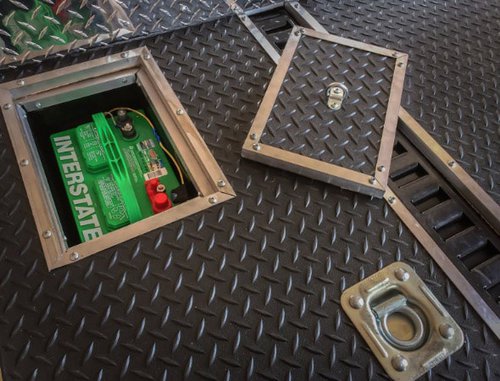 Recessed Battery Box in Floor
Do you want 12V power but don't want to see the battery or store it outside the trailer? We install recessed battery boxes in the floor for an out-of-sight application. Battery box is 8.5"W x 11.5"L x 11"D.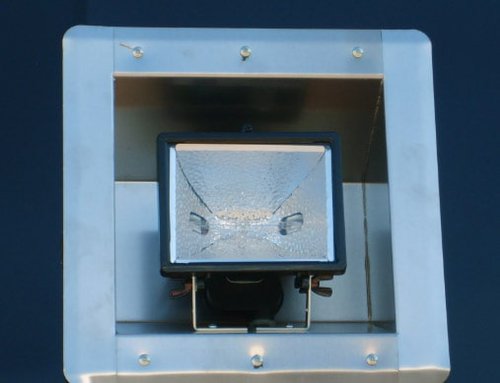 Exterior 500W Quartz Light
Do you continually carry out work outside at night? Our exterior 500w quartz light eliminates the need for supplemental lighting.*Requires 110V power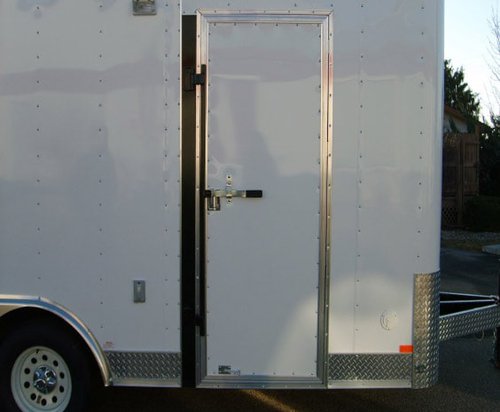 Cam Lock Upgrade on RV Door
The security of a cam lock door is outstanding, but the convenience of an RV door is unmatched. Why not have both? Install a cam lock upgrade on your RV door for added security.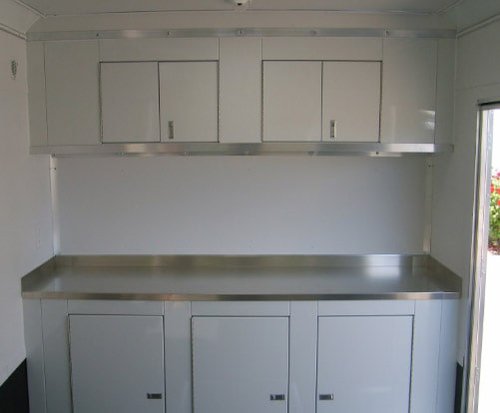 Upper and Lower Cabinets
Complete your tool crib with 96" upper and lower cabinets for 102" wide trailers.*Front wall must be walled off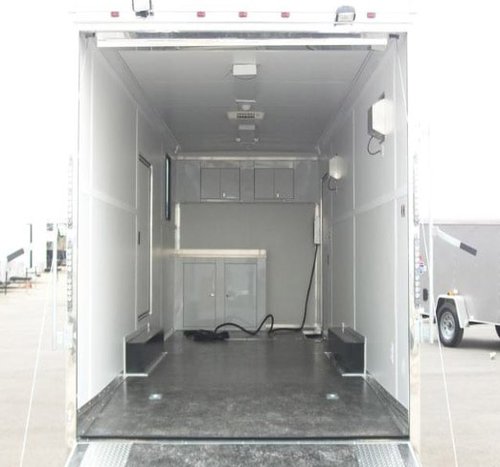 Cabinets 2 Door Base with 4 Door Overhead
Your 102" wide trailer can use the extra storage! With a 60" 2-door base and 95-¾" overhead, you can store nearly every tool you use.*Front needs to be partitioned off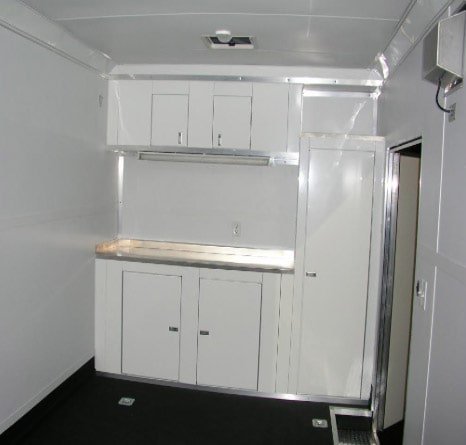 Upper and Lower Closet Cabinets
Whether you work in a dirty environment or seasonally, a cabinet and closet installation provides the best of both worlds.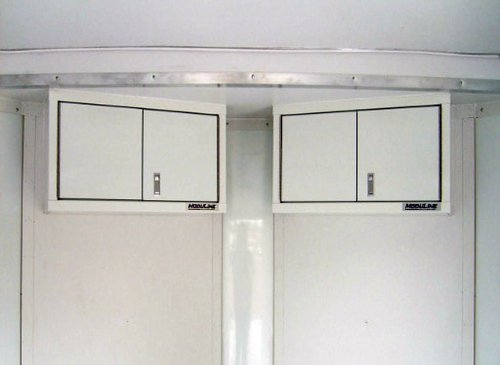 Overhead Wall Cabinets
Keep your floor open for equipment by installing an overhead wall cabinet. These cabinets are 16" D x 16" H x 32" W.*Can be mounted on front wall or side wall, but front needs to be walled off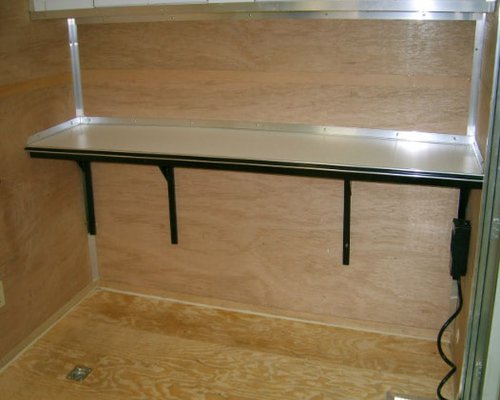 8' Workbench
Complete your tool crib with a workbench installation. This can be mounted on the front or side of the trailer.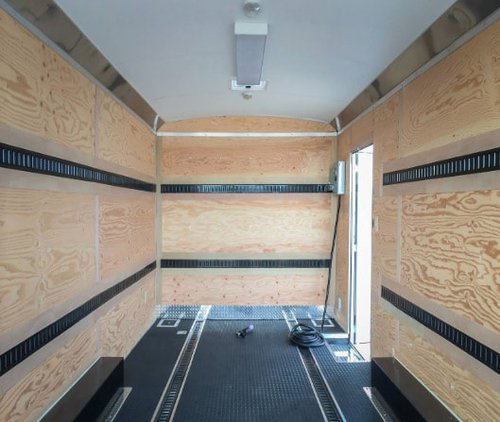 E-Track Recessed in Wall and Floor
Flush mount e-track for a professional look and feel. This can be mounted in the wall or the floor.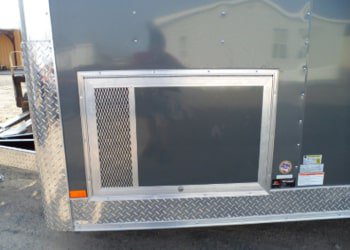 Generator Compartment
Do you run corded tools all day, need to charge batteries or plan to run 110V power while camping? Install a 36"x24" generator compartment, accessible from the outside of the trailer with lock and vent.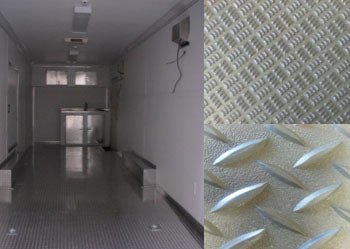 Flooring Options
Install flooring in your trailer! We offer:-TPO Flooring is highly chemical resistant to gasoline, diesel fuel, antifreeze, battery acid, engine oil, brake fluid, cleaners and other common chemicals.-Poly Flooring is typically used in our snowmobile trailers to withstand bite from carbides.-ATP Flooring.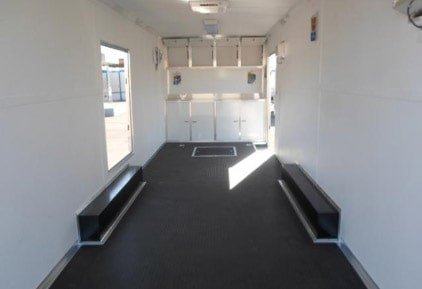 Finished Wall and Ceiling
Create a seamless atmosphere in your trailer with white vinyl or aluminum walls.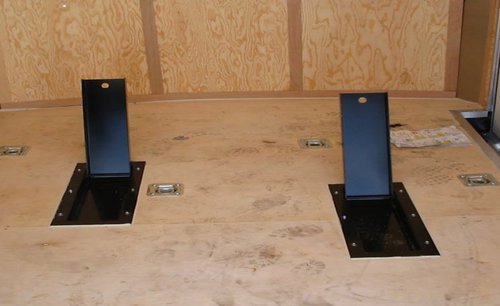 Recessed Wheel Chocks
Haul your motorcycles one day and ATVs the next - recessed wheel chocks are there when you need them and hidden when you don't.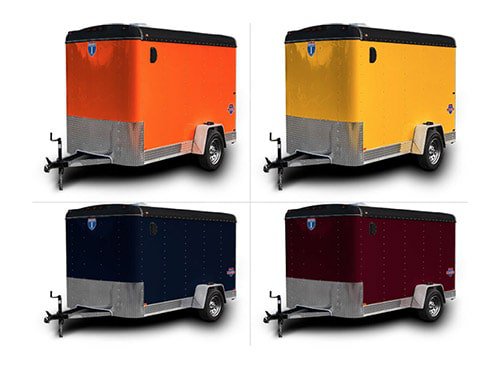 Non-Stocking Color Options
We typically offer trailers in white, black, pewter, charcoal, champagne, and red. We offer options in orange, yellow, indigo blue, and burgundy wine, based on availability.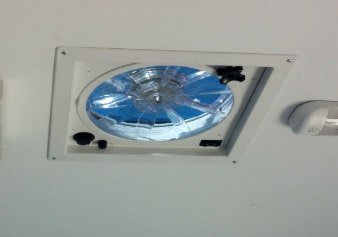 Intake / Exhaust Fan
Circulate the air, bring out fumes or bring in cool air with an intake / exhaust fan!*Runs off 12V power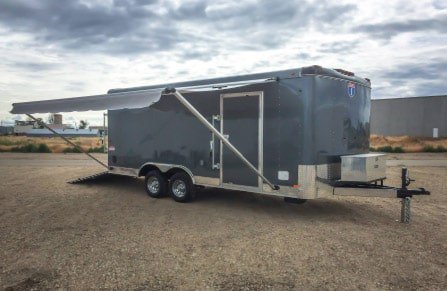 Shade Awning
Pair your trailer with an awning for sunny days camping, tailgating at the big game, or for preparing an outdoor classroom.*Available in lengths from 8' to 24'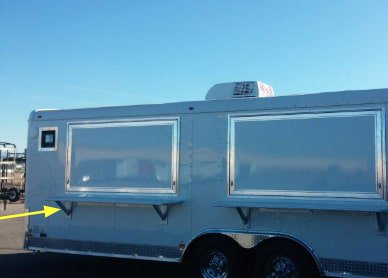 Awning Shelf
If you're a food vendor, you definitely need an awning shelf. Paired with awning doors or windows, this provides a convenient location for customers to place their food, drink, and funds at the point of transaction.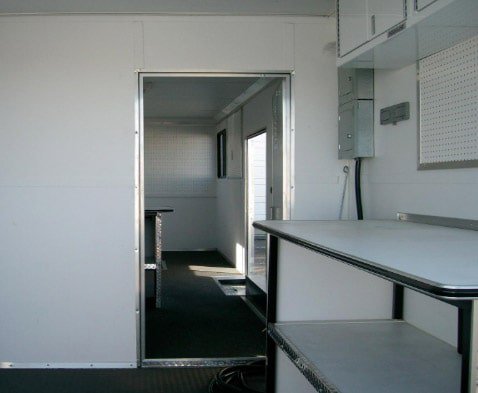 Partition Wall
If you run a classroom, split your workspace and storage, or are converting to a toy hauler camper, a partition wall is the upgrade for you! This is available with or without an RV door in the partition.*Requires a finished ceiling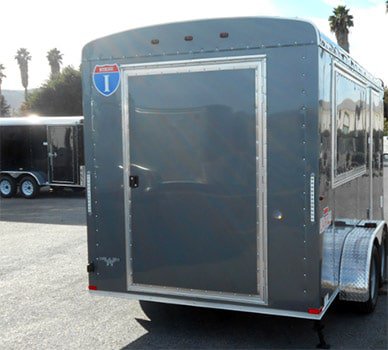 Solid Rear Wall
If you want your trailer completely closed off or would like the back wall to be a standard door, we can do both. A solid rear wall allows for either 1 access point to the trailer or gives you the option for a larger rear RV style door to be placed there.
For over 20 years, TrailersPlus has been dedicated to providing premier trailers, parts and services nationwide.
For over 20 years, TrailersPlus has been dedicated to providing premier trailers, parts and services nationwide. We have over 70 locations across the country. offering the largest selection and 100 trailers at every store. We focus on delivering the highest quality trailers and the best customer service in industry.